Start A Nu Life Today
With a broad range of residential options, NUVALI's residential communities are just a stone's throw away from the best of schools and learning centers and attractions. In a place as inspiring as NUVALI, learning happens beyond the walls of a classroom.
Residential
A range of living options for every NUVALI resident provides the freedom to enjoy the outside from the inside, and the inside from the outside; whether it's a stroll in the park, a short walk to work, or, for that matter, working from home.
Envisions as a place for everyone, NUVALI's Phase 1 will have a range of residential housing forming the initial community. Cultivating integrated communities and people-friendly infrastructure in neighborhoods that afford both privacy and the opportunity for social interaction, families of varied lifestyles, ages and preferences, can establish their roots, build a heritage and be a part of bigger community.
In NUVALI, we've designed the community to provide a heightened sense of well-being – spaces for interaction, tree-lined pedestrian friendly sidewalks, integrated bike lanes, proximity to work, recreation and retail areas – encouraging flexibility, diversity, vibrancy and a healthier life.

Education
In a place as inspiring as NUVALI, learning happens beyond the walls of a classroom. So get your child ready.
Xavier School – NUVALI has opened its doors to its very first batch of students this school year. And on 2014, so will Miriam College. hese schools, hemmed with gardens and walkways, give students the freedom to study outdoors and enjoy nature to give your child an amazing school life that's truly NUVALI. And it can all begin now.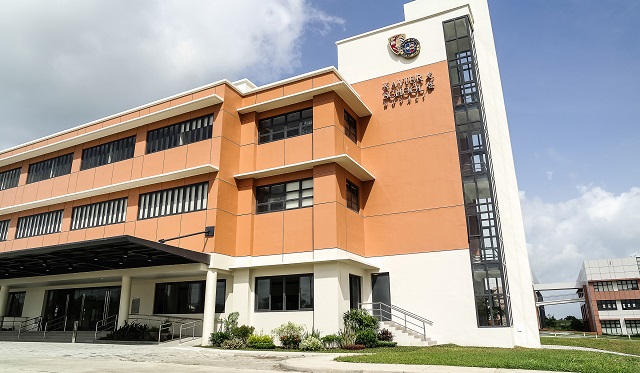 Sustainability
In NUVALI, each workday is reinvigorated with ecologically sound, breathable workspaces and technologically advanced infrastructure allowing flexibility and stimulating creativity. Promoting a healthy, active lifestyle, work spaces are integrated with the environment, thoughtfully equipped with elements such as scenic views from the office and active areas, fields and open, green spaces encircling the office campus setting. With 24/7 connectivity, integration of work with outdoor spaces in environmentally efficient buildings, NUVALI transforms the work landscape, optimizing productivity and efficiency.